Name: David Xue
Tel: +86-311-80662170
Fax: +86-311-89246581
Mobile: +86-13739745191
E-mail: leadersaemin@yahoo.com
E-mail: david@peweldingmachine.com
Add: NO.355,Youyi Street,Qiaoxi District,Shijiazhuang,Hebei,China.
Skype: shentongplastic
MSN: shentongplastic@hotmail.com
QQ: 303435051

Product name : Butt Fusion Welding Machine

Size : SWT-B160/50

Welding Range : 50-160MM

Package QTY : 3 Wooden Case

G.W : 120KGS

N.W : 90KGS

MEAS : 0.4CBM
Details:
Pe Pipe Butt Welding Machine SWT-B160/50H
Butt Fusion and Termofusion Welding Equipment manufactured by MM-Tech.And Well known for its remarkable features,
this Hydraulic Pipe Jointing Machine is most suitable to connect a pipe with another pipe, valve, tee or a choke.
export quality PE Pipe Jointing Machine which is used for butt fusion jointing of HDPE pipes etc.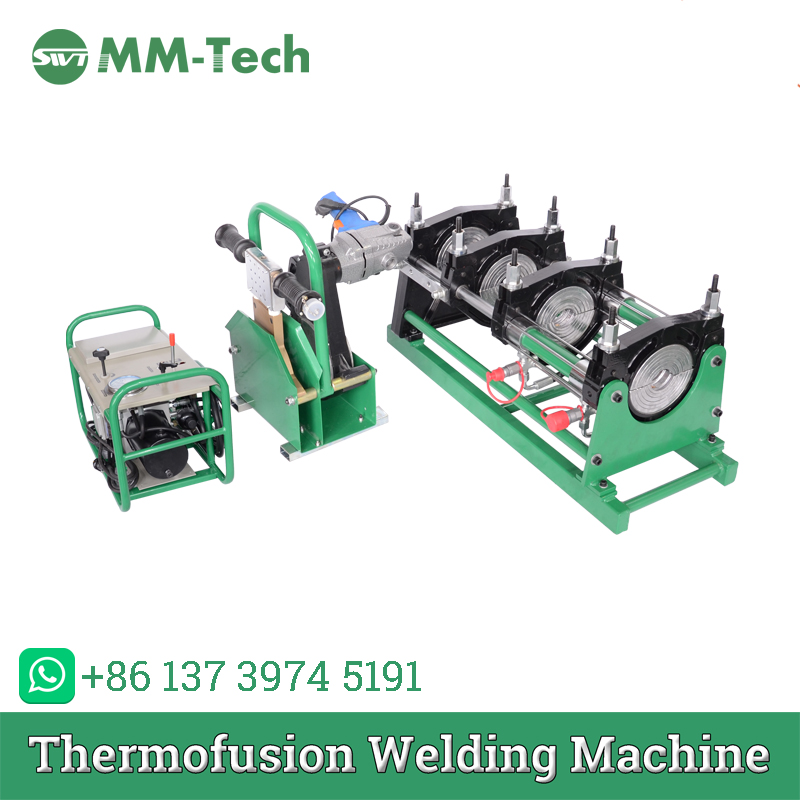 Application and Features
1.Suitable for butt welding of thermoplastic pipes and fittings made of PE, PP and PVDF in a ditch in worksite or workshop.
2.Consists of basic frame, hydraulic unit, planing tool, heating plate, support for planing tool & heating plate, and optional parts.
3. Removable PTFE coated heating plate with high accurate temperature control system;
4. Electrical planing tool.
5. Be made of lightweight and high strength material; simple structure, small and delicate, user friendly.
6.Low starting pressure ensures reliable welding quality of small pipes.
7.Changeable welding position enables to weld various fittings more easily.
8.High accurate and shockproof pressure meter indicates clearer readings.
9.Separate two-channel timer records time in soaking and cooling phases.
Optional parts:
1. Tube end device for short flange.
2. Data logger.
Technical Parameters For Pe Pipe Butt Welding Machine SWT-B160/50H

Pipe size(mm)

63,75,90,110,125,140,160

Heating plate max. temp.

270°C

Working voltage

220V,50/60Hz

Heating plate power

1.0KW

Temp. deviation in surface

<±7°C (170-250°C)

Hydraulic unit power

0.75KW

Pressure adjustable Ranges

0-6.3Mpa

Planing tool Power

0.7KW

G.Weight

120Kg

Total power

2.45KW

Package

3Wood Case

Volume

0.7CBM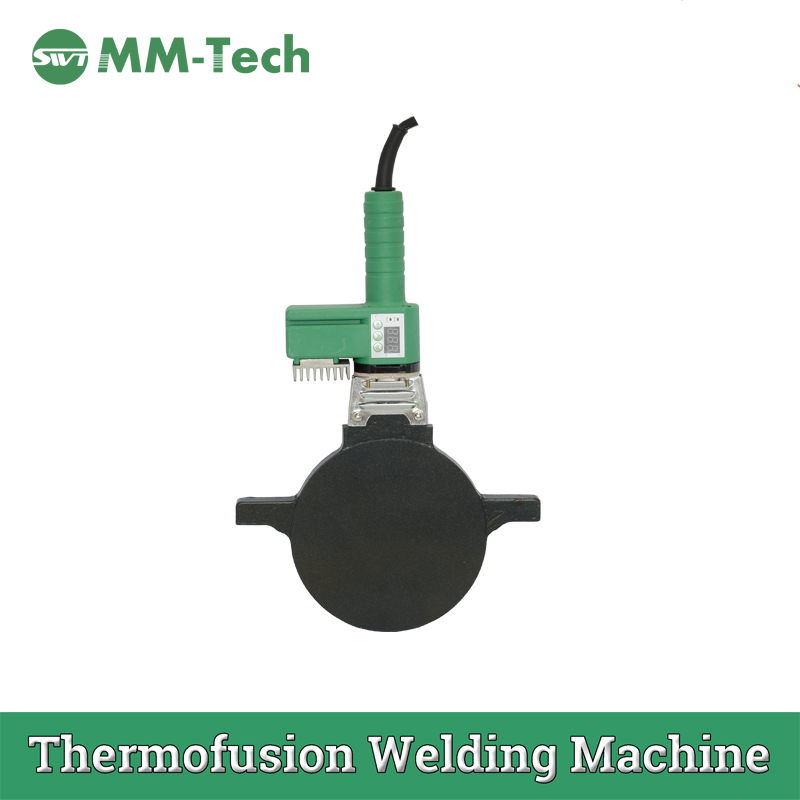 Company Profile
Greeting from MM-Tech in China! MM-Tech is one of comprehensive manufacturer of Thermoplastic Welding Equipment and an experienced professional exporters in China.
Our main products: Butt Fusion Machine,Socket Fusion Machine,Electrofusion Machine, Hot Air Welders,Hot Air Welding Machine, Extrusion Welders,
Geomembrane Overlap Wedge Welders,Band Saw,Cutting Machine,& Welding accessories.
If you are interested in any of our products, or require any further information,
please feel free to contact us today.

You are welcome to cooperate with us to create a new chapter together.

Thermoplastic welding equipment's One stop sourcing platform,


MM-Tech will serve world thermoplastic material industry.
Make MM-Tech your first choice when sourcing for your requirements.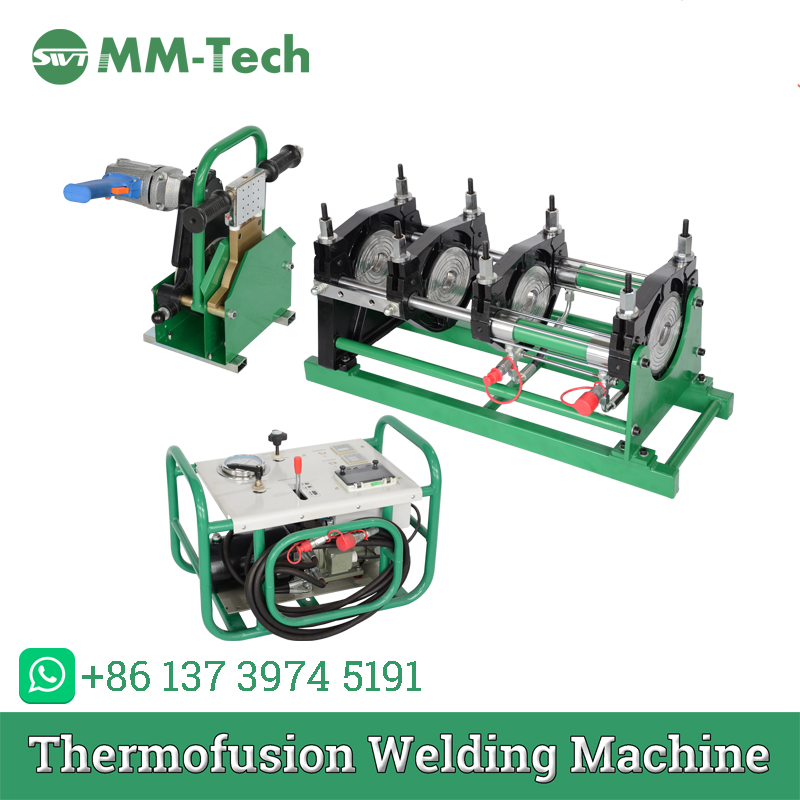 Pe Welding Machine SWT-B200/50H Services
The
Butt Fusion Equipment
was designed in according to the international standard : ISO21307:2011(E),ISO12176-1 and DVS2207-1(08/2007).
International Warranty:24 months
Any parts borken or does not work under normal operating,we are free to provide.